Alberta Trophy Antelope Hunts
Yes, We Have trophy pronghorns!
Many people are surprised to learn, that not only does Canada have a sizable population of pronghorn antelope, but that south-eastern Alberta's prairie country produces many super trophies every year. Alberta antelope are renowned for their exceptional mass.
Recent changes in antelope management have allowed more pronghorn bucks to reach maturity, resulting in bigger trophies than ever before being taken. The record book is being re-written nearly every year.
We have an outstanding success rate on trophy pronghorn hunts, with an average harvest size of 15″. We offer a 5 day hunt to ensure ample time to look over numerous trophy antelope.
The season start date varies slightly from year to year, within the late September to mid-October time frame, and depends on the zone that we are hunting. Our northern unit usually opens the last Monday in September, the southern unit opens three weeks later.
Pronghorn hunts are very enjoyable, often with warm and sunny autumn weather. There is always plenty of game to see and lots of action! Ranch house or motel accommodation is provided.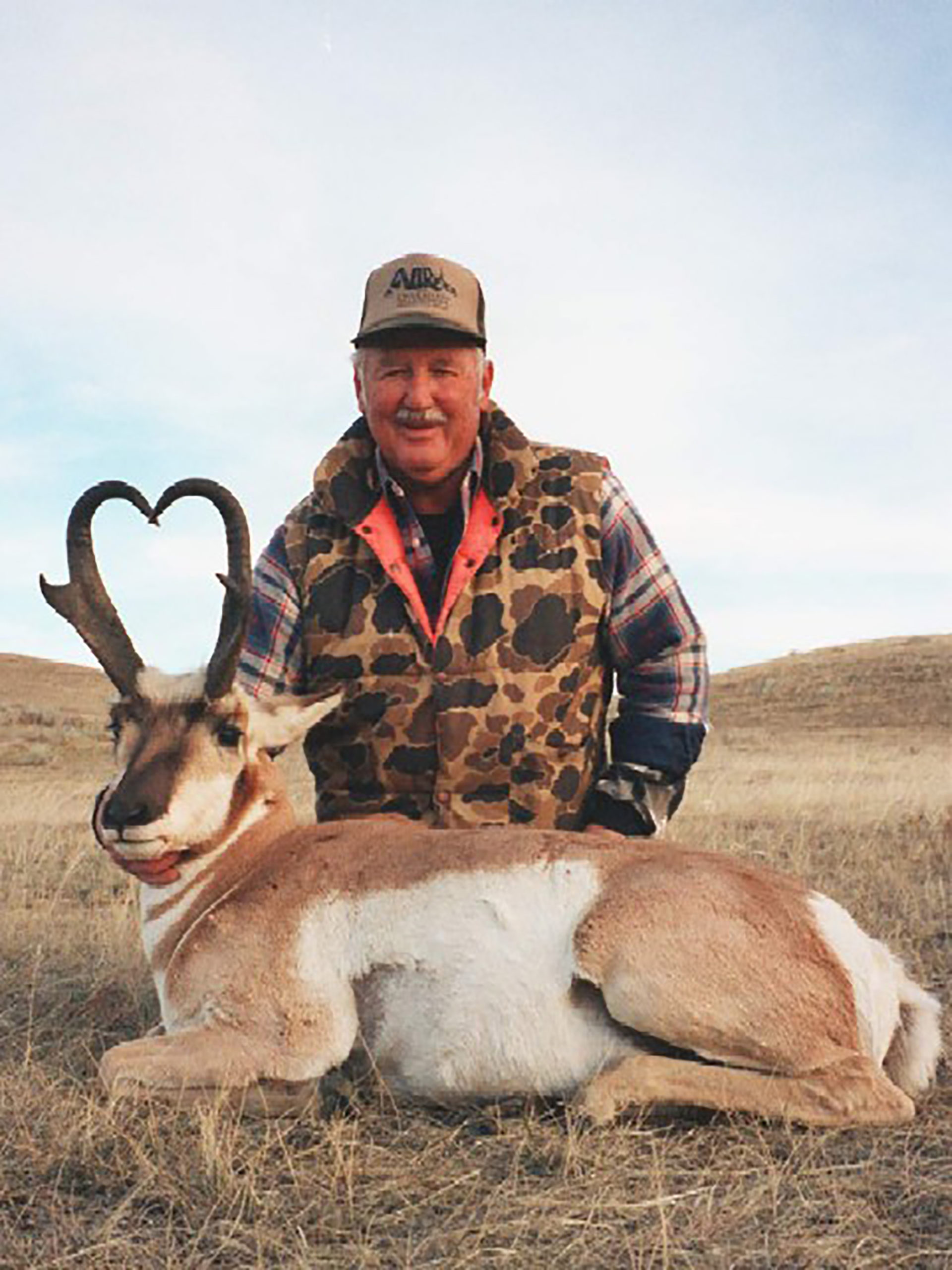 You can also include some mule deer hunting on your trip to Alberta. Visit our Mule Deer Hunting page for further information about our antelope/mule deer combo hunts.
Wingshooting, as well as other big game species such as whitetail, moose, bear, etc. can also be added, depending upon schedule and licence availability at time of booking.
The current price list is available on our booking page. Contact us for references.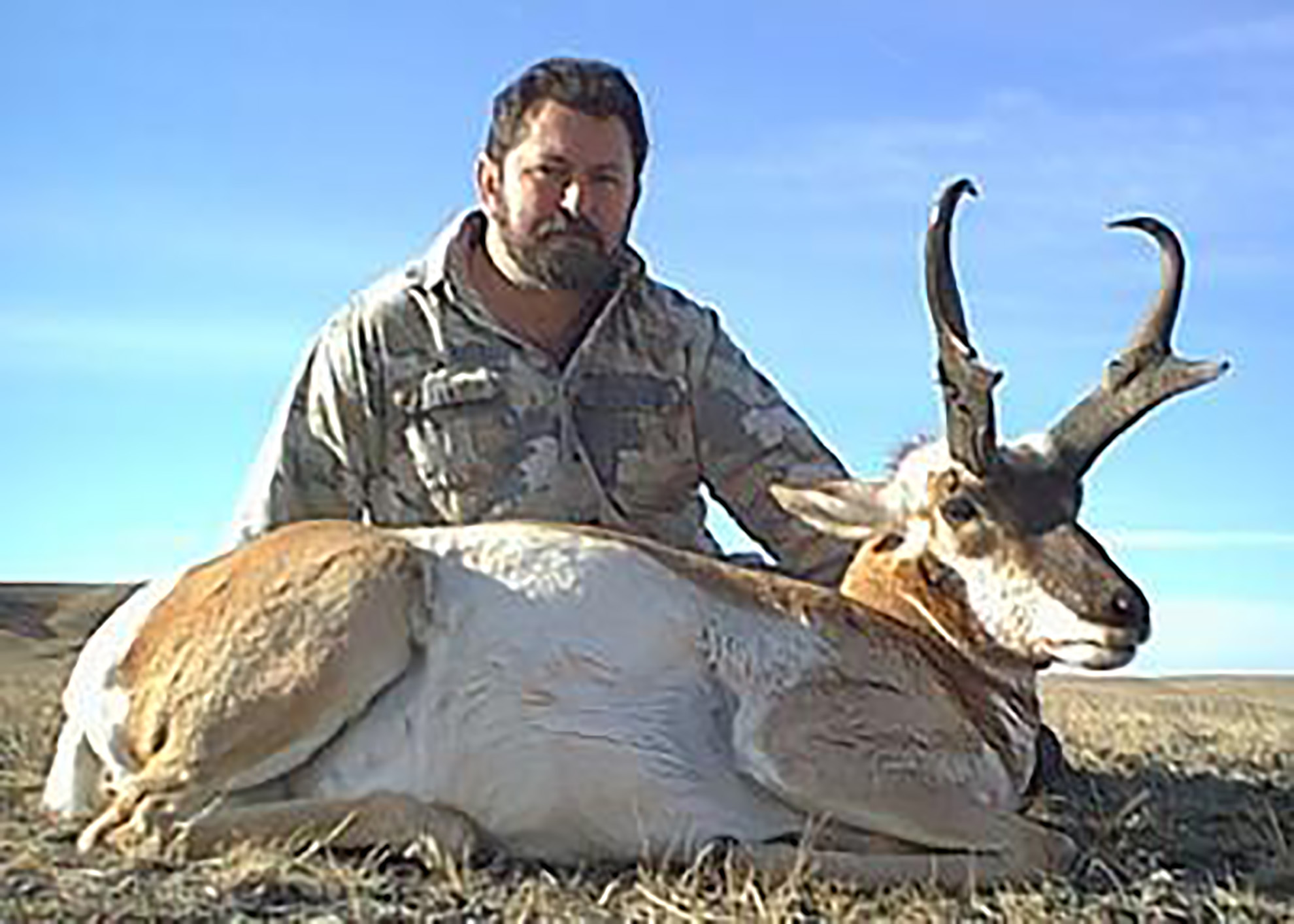 Here's our good friend, John Gordon of Longview, AB who realized a long time goal with this beautiful 16″ record book pronghorn. The official Boone & Crockett score is 82 2/8″! This antelope has everything a hunter could ask for including great mass and long prongs.
John is a well known Alberta taxidermist with a well deserved reputation for excellence. He is certainly no stranger to many of our clients.
We are proud of the role we had in his success on this hunt and of our long association with John and Summit Taxidermy.
For more info on Alberta pronghorn hunts we suggest you  visit
Get Info On Available Hunts!