Our bear hunts are 6 days in length. We offer both a spring and fall spot and stalk hunt, in an area with a high percentage of colored bears. We estimate that half to three quarters of the bears in our area are some color phase other than black, ranging from blonde to chocolate brown.
Spring black bear season runs from late April to mid May. We use horses to explore newly green trails and meadows where bears like to feed after hibernation. South facing slopes are where spring gets its start, so we spend time glassing for bears searching for new growth in those spots also.
Fall black bear season runs from early September until they den, which is usually early November. The hunting method is much the same as the spring hunt, with the bears feeding primarily on berry covered slopes. A fall bear hunt combines well with mule deer, whitetails, moose or elk.
Pronghorn antelope can be added, either before or after a fall bear hunt.
Accommodations are ranch house or tent camp as required.
The current price list is available on our booking page.
If a colored bear is on your wish list, please give us a call. We want to help you put your tag on one!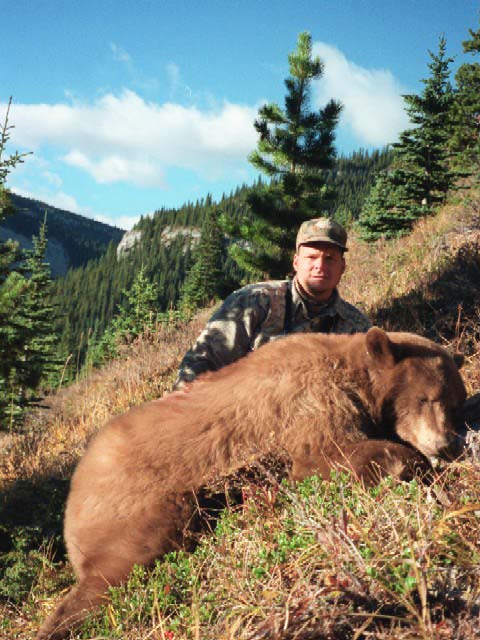 Get Info On Available Hunts!